Happy Holiday and Happy Eid Mubarak to those who celebrate! While I don't celebrate it, I'm happy that my mother cooks sayur lodeh to commemorate this festive event. I also have a one week off from work and I'm planning to use it to have my luxurious beauty sleep, update my gaming and reading progress. I also plan to get as much sleep as possible because lord knows how my bones feel like they're going to fall apart from a 5-days job sitting in front of the monitor.
Life
I have been overdoing it at work lately. These days I couldn't go back home and still read before going to bed. The moment I reached home, I had to take a warm shower, changed into my PJs and instantly fell asleep around 00:00, the latest would be 01:00. I've been drenching myself in pain relief cream to help relieve my muscle pain from overworking. I guess I'm so scared about my performance at work that I tend to overdo it. Since I'm also a workaholic who don't know how to take a 5-minutes break, you can imagine how sore my muscles feel.
Regardless, let's recap what happened for the past two weeks...
"New phone, who dis?"
So....I got a new phone. Some of you may have known about this if you follow me over at Twitter. Long story short, I gave my Sony Xperia Z3 to my mom because her Xperia Z2 overheated and is currently in Sony Center for service. My first choice fell onto the Oppo F3 Plus because a). Sony no longer sells smartphones to Indonesia and b). Oppo is the only brand that intrigued me. Not only it is way more affordable than most flagship brands (e.g. Samsung of course), it has a strong battery life and a good 16 megapixel front (and back) camera which explains the 'selfie expert' claim.
The only downside is how the Oppo F3 Plus doesn't come in rose gold color. There are only two colors available — black and gold. I chose gold because I love my phone in white or at least, with white instead of completely black. With 4GB RAM and 64GB internal memory, the F3 Plus has metal finish, 4000 mAh battery and VOOC fast charging capability. Pretty neat for US$ 488.14 / IDR 6,500,000.
matcha macchiato vs matcha latte. which one caught your attention more?
Bought Cocobeet's vanilla powder mylk smoothie again. I'm addicted!
Went out to Shaburi with my squad after not being able to meet each other due to our work schedule. Boyfriend tagged along as well because we basically have the same group of friends...or more like I didn't have friends before I met his.
Finally tried KOI Cafe's matcha latte and I guess I still love the macchiato one more (left picture) for its perfect layer of cream. While I usually like green tea latte, this one tastes too milky and creamy that the taste of matcha dissipates too quickly.
Bought myself the new Nike Air Zoom Pegasus 34 in Ice Blue. Funny how I got the 34th Air Zoom Pegasus and my boyfriend got the Pegasus 33 one.
Bought two shirts from Pull & Bear because they were on Ramadhan sale.
Films
I accidentally stumbled upon this trailer when I was watching Dylan O'brien's American Assassin trailer — which I'm very excited about, by the way. I think I screamed a little when I saw Troian Bellisario on the video thumbnail and of course, the name Tom Felton as well. Aside from the fact that Troian and Tom played twins,
this is a personal project written by Troian and is based on her real life experiences with anorexia nervosa.
According to EW
,
Feed
will be available on VOD and digital platforms on July 18 so I don't think it's going to enter the cinema. Nonetheless, I'm excited!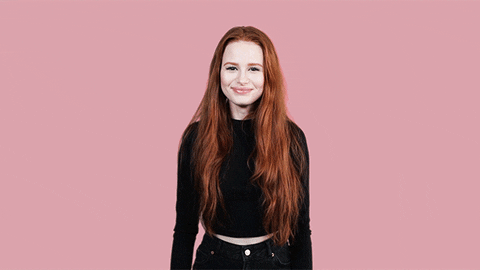 Riverdale
Started watching the show and here's what I have to say
I love Veronica and Cheryl even though she's an evil Queen Beetch. I like Jughead since he is, of course, an awkward outcast nerd whose hatred for party resembles mine.
I don't like Archie. I want to punch him sometimes. I also find him cliche and flat.
I saw someone on Tumblr comparing Bughead (Betty x Jughead) with Stydia. In my opinion, although Jughead does have that Stiles Stilinski aura, they are definitely NOT Stydia. Betty is not Lydia and Jughead, he isn't necessarily Stiles either — a little bit similar maybe but definitely not identical.
Betty's character development, though.
I want to see Cheryl's character matures and develops in season 2! I want to see her be more than just the mean bitch.
Jughead's life is probably the saddest in my opinion ((( sadface.jpg )))
Teen Wolf, again.
rewatched season 5 and 6A of Teen Wolf because I miss Stydia and I cannot wait for season 6B. What am I gonna do once Stydia is over?
I have developed a tolerance for Malia Tate even though I still dislike how the show forced her down our throat and treated her like she's the special snowflake. Aside from that, I find season 5 and 6 Malia to be slightly better.
Music
I'm addicted to Dangerous by Glades, a Sydney based electronic band whose music blends synthesizer and indie pop very well. It's such a good song, I swear.
All Time Low's Last Young Renegade album, you guys. My favorite song from the album is Drugs & Candy, followed by Good Times, Nice2KNnnoU and Afterglow.
Books
I haven't been reading a lot due to exhaustion from overworking so hopefully, I get to read a few pages and more this week. Frankly speaking, I haven't moved past the first chapter of
Kathatine Mcgee's The Thousandth Floor
and that is quite pathetic, so to say. I'm afraid I'm going back to developing laziness to read again for my books. My phase is just never constant!
---
So how did you week go?